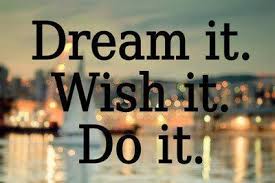 Certified Personal Fitness Trainer & Fitness Nutriition Specialist serving Northern New Jersey since 1997.

Providing In home personal training throughout Northern NJ.

Fun, affordable, & effective personal training right in your home!

Deana Cassiere, Wood-Ridge

"One of the better trainers I have had. He makes Boot Camp fun and serious at the same time. He always has a workout plan ready for each session and makes sure it targets every area. From pylometrics to lifting tires, we've done it all! He is very accomodating and its so convenient to workout right in town. And its fun with a group because we motivate each other!

I would highly recommend to train with Joe!"

Samantha Glovin, Nutley

Joe is a wonderful trainer. I did twelve personal training sessions with him and, man, was it worth it! I get compliments from family and friends all the time now about how great I look and how much weight I've lost. A very cool and laid back guy, but very motivating.

He really pushes you without the drill sergeant attitude. Always prepared with a new workout for each session targeting areas that you discuss with him during the first consultation and I continue to use the workouts on my own.The convenience of him coming to your house is so much better than going to the gym and on nice days we would go to a local park to enjoy the weather.  I highly recommend Joe! You won't be disappointed!

Call or text 973.479.6035




Call or text 973.479.6035 for more info.

Gabriela Mazariegos, Weehawken

I've been working out with Joe now for a couple of months and he is great!!!! Highly recomended.  He is proffesional, respectful, punctual, responsible and fun! He has motivated me a lot...Believe me!!! I wasn't an exercise person...and now I am working out 6 days a week...cant believe it! Very convenient, he comes to my place once a week and is very flexible with the schedules!!!!

Nikki Manieri, Wood-Ridge

Joe is THE guy for BootCamp! I'm an admitted gym "rat", mostly weights, heavy dislike for cardio. Joe has been able to work with me & I feel so much stronger & my endurance has increased! He is very professional- always has a planned session. He is friendly yet gets you to accomplish your goals without the "intimidation factor". I'm happy to have met him & look forward to the next round! Bring it, Joe!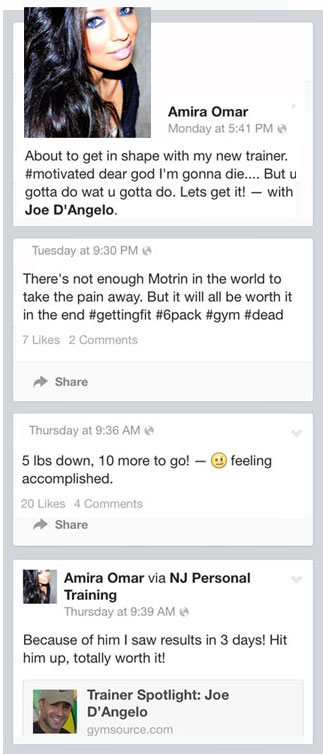 Tori Li, Hoboken

I trained with Joe for several months and had a great experience.  He is a great trainer. His ability to train and motivate is awesome.  It was such a great investment! I loved working with Joe, the best trainer ever!  He has helped me to lose weight and tone up.  Every workout was different, so Joe made sure that I was getting the most out of our sessions.  Training with Joe may be the best investment you can make in yourself. I would definitely recommend training with Joe.

You can be the next success story!